Neurocle Launches Version 2.3 of Neuro-T and Neuro-R Overcoming Limitations of Transfer Learning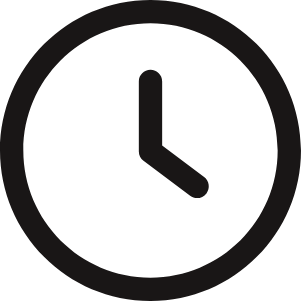 05/12/2022
Neuro-T: Our deep learning vision software trains models for image recognition. Its intuitive GUI and auto deep learning technology makes it possible for non-experts to create high-quality models with just a few clicks.
Neuro-R: Our deep learning vision software utilized to run models.
Models are deployed and embedded to possibly any device.
Neurocle is a company specializing in deep learning-based vision software, has released 2.3 version of deep learning deep learning vision software Neuro-T & Neuro-R, which includes a variety of new features.
Neuro-T and Neuro-R are deep learning vision software that can be used by non-experts. It is provided in an intuitive graphical UI (GUI)-based design method so that even non-experts can utilize deep learning vision technology. Users are allowed to design processes that automate appearance defect inspection, medical image analysis, and logistics packaging inspection.
What is worthy of noticing about the newly released version 2.3 of Neuro-T & Neuro-R is that Fast Retraining function that enables rapid maintenance/repair is added. There were many customers confronted with difficulty of maintenance/repair of the inspection process due to the addition of defective types or quick change of the product in the production process. Most of these customers tried to solve this problem through Transfer Learning. Transfer learning is a method of learning images by adding data to existing models, and often does not clearly reflect new changes due to the many constraints of existing models. However, the Fast-Retraining function is a learning method that utilizes existing architectures and hyperparameters when learning data is added or changed, allowing data to be re-learned across the board, leading to clear and fast maintenance. Neurocle also present a method to increase the accuracy of image learning by adding pre-processing features to set up ROI (Region of Interest) and MASK (area excluded), as well as reflect improvements required by customers in previous versions, such as adding function to remove data augmentation, improving Labeling Tab UI, and adding shortcuts.
Neurocle CEO Hongsuk Lee said, "Neurocle has been providing customers with the process of automatically generating models by utilizing auto deep learning algorithms since the early version, thereby securing the convenience of learning." "We wanted to further maximize the efficiency and economy of the deep learning project by adding fast retraining function and image pre-processing, considering the situation of relearning due to changes in learning data," he said. Meanwhile, Neurocle has recently succeeded in registering several core technology patents based on innovative products and has successfully signed contracts with leading conglomerates and university hospitals, posting sales growth of more than 200% annually. In addition, it has been recognized at home and abroad, winning the Korea Impact Tech Award hosted by the Ministry of Science and ICT and the Innovators Award hosted by Vision System Design.