Matrox Imaging software enhances critical code reading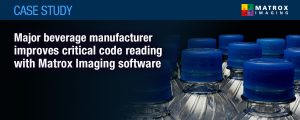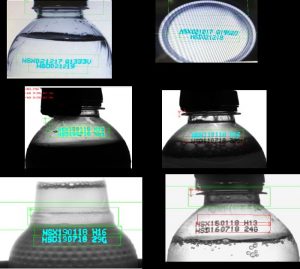 Suntory PepsiCo needed to detect missing date and lot codes on a production line with a wide variety of product positioning permutations. Pacific Hi-Tech sought out Matrox® Imaging to help deliver an OCR solution because, as their project manager notes, "it's easy to see the superiority of Matrox's algorithms over the algorithms of rival companies in solving similar problems".
The OCR tool in question is String Reader—available in Matrox Design Assistant software—which handles text strings with a known or unknown number of characters, accommodating changes in character angle with respect to the string, aspect ratio, scale, skew, and contrast. The Matrox 4Sight GPm vision controller rounds out this efficient system, saving time, effort, and costs for the operators.