Growing trends in LED Lighting. Control up to 4 wavelengths!

Growing Trends in LED Lighting Enlighten How to Plan for the Future
Via Vision Systems Design magazine, Smart Vision Lights sponsored a webinar titled "The Growing Need for Precision in LED Lighting." The presentation focused on emerging trends among fast drivers, multispectral/multi-light systems, and advanced design procedures coming to bear on LED light designs.
---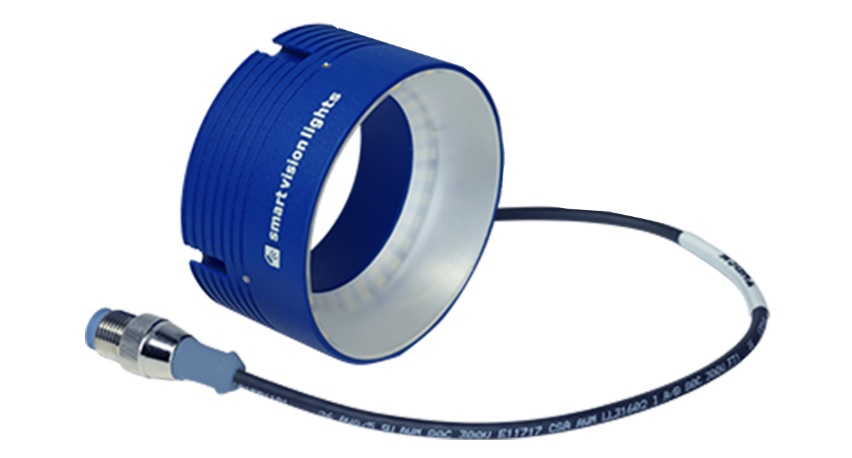 4ZMD and 4WMD: The 4ZMD gives users control of up to four lights or light zones, while the 4WMD allows users to control up to four wavelengths. Both external drivers have a built-in Multi-DriveTM and independent intensity controls that can be set between 10 and 100 percent for continuous operation or OverDrive™ strobe mode.
RM75-4Z and RM140-4Z: The RM75-4Z and RM140-4Z are designed for compact 3D photometric stereo applications. The low-angle mini ring lights, which ship with current-matched external driver, work best for dark-field ring applications and radial illumination configurations.
DFLW-200 Ring Light: The dark-field DFLW-200, which features an anodized black aluminum housing, is IP68 rated and has a built-in Multi-Drive™. The light features a microlens turning film that, when combined with high-power LEDs, directs a beam of light at a 25° angle toward the object, resulting in a high intensity and uniform field of illumination.
LWE150 Linear Light: The LWE150 features a 100 percent waterproof stainless-steel enclosure specially designed for food industry and washdown environments where water and corrosive materials are present. The light is IP68 rated and has a built-in Multi-Drive™.
---
For more information, kindly send in your enquiries to info@jm-vistec.com or call +65 6748 5517.