Emergent Vision Technologies 50MP Area Scan & 8K Line Scan 10GigE Cameras Shipping Now!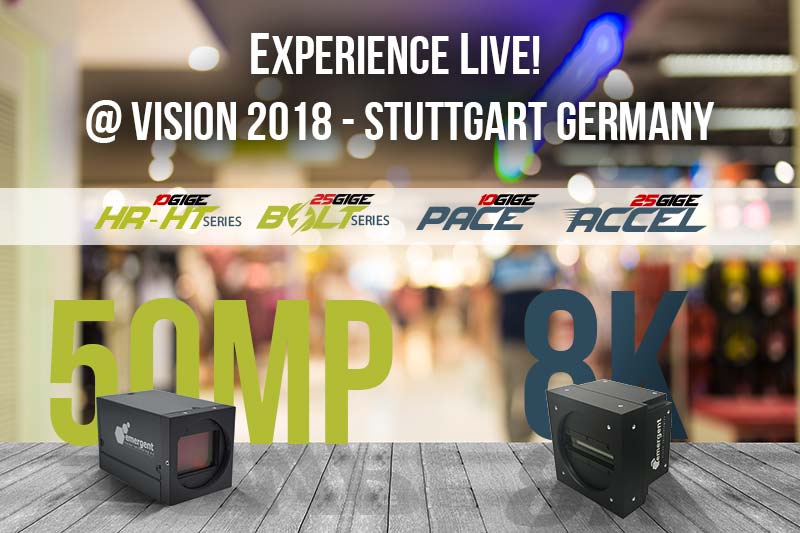 HR/HT-50000    Shipping Now!                                                         
Resolution: 7920 x 6004 pixels (50 MP) in monochrome (M) or color (C)
Frames per second: 23 fps at full resolution
Sensor: CMOSIS CMV50000
Lens Mount: M52, F Mount Available
GPIO / Triggering: 3 in, 3 out Software, External(Pulse or Edge)
LR-8K    Shipping Now!
Resolution: 8192 pixels horizontal
Line Scan Mode: Single line – 137KHz – 8K, Bilinear – 68KHz – 8K, Trilinear – 45KHz – 8K
Sensor : E2V Elite 8K
Lens Mount: M72 x 0.75 thread, F Mount Adapter
Cell Size: 7.5 μm (H) x 7.5 μm (V)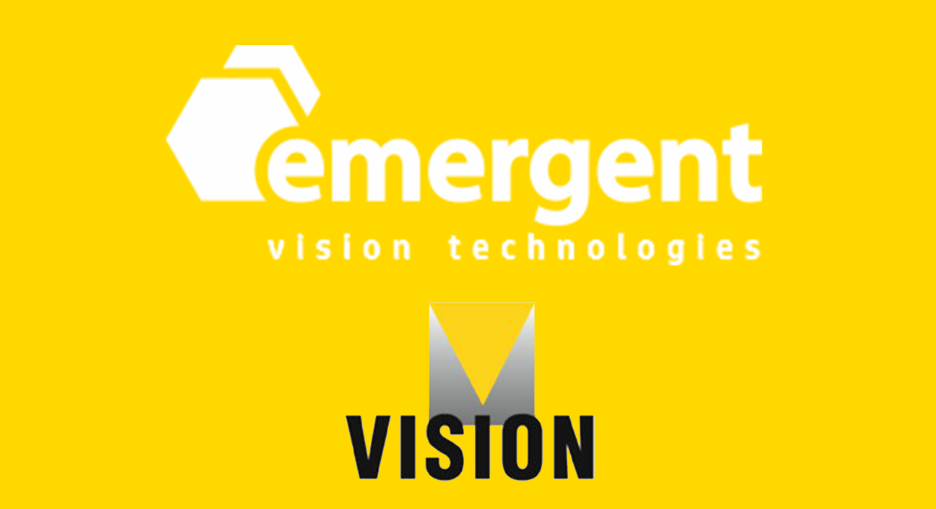 All Your Vision Needs Covered!
VISION 2018
06 – 08 November 2018
Booth # 1I15
Emergent Vision Technologies will be exhibiting at VISION 2018 Messe, Stuttgart, Germany. At the show get the first look at new products from Emergent Vision Technologies. Please email sales@emergentvisiontec.com for a free pass to the Vision Stuttgart 2018 show.
For more information, kindly send in your enquiries to info@jm-vistec.com or call +65 6748 5517.