Emergent Vision Technology: BOLT HB-30000-S High Speed Camera Nominated for 2019 NAB Show Product of the Year Award

BOLT HB-30000-S High Speed Camera Nominated for 2019 NAB Show Product of the Year Award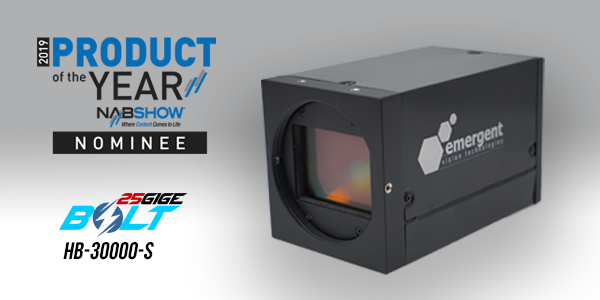 EVT's BOLT HB-30000-S high-speed camera has been nominated for "Best New Cameras, Camera Support and Accessories" technology in the 2019 NAB Show Product of the Year Awards. The program will recognize the most significant and promising new products and technologies being showcased by exhibitors at the 2019 NAB Show, April 8-11 in Las Vegas, NV.
SMPTE 2110 compliance
We are delighted to announce that EVT's 10 GigE and 25 GigE Cameras will soon be SMPTE 2110 compliant. SMPTE 2110 is an exciting new standard that allows production to move video data over IP. This will allow broadcast and entertainment customers to use our robust industrial cameras in their applications at a fraction of the cost of typical studio and professional cameras that are SMPTE 2110 compliant on the market today.
---
For more information, kindly send in your enquiries to info@jm-vistec.com or call +65 6748 5517.