Bits&Pixels Workshop by JM Vistec System, 21 May 2019, Tuesday.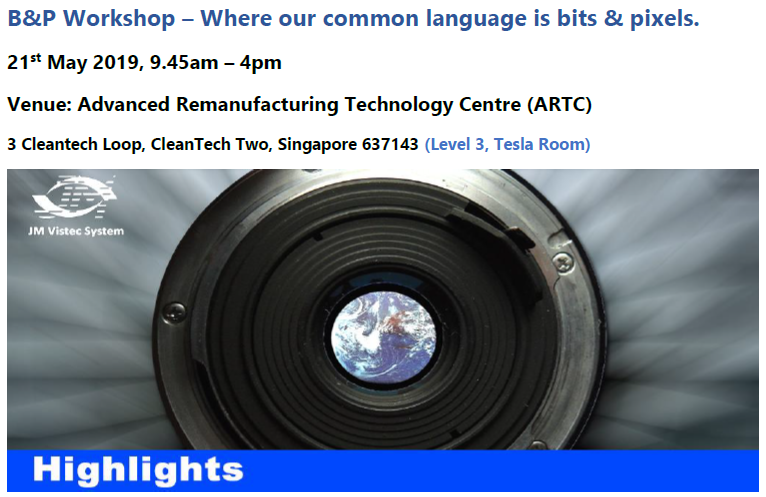 Dear Friends of JM Vistec System,
You are cordially invited to attend Bits&Pixels Workshop organized by JM Vistec System on 21st May 2019, Tuesday.
We have specially invited guest speakers from all around the world to share with you the latest machine vision technology for industrial applications.
Register now @
https://docs.google.com/forms/d/e/1FAIpQLSd1dUh6QXIBDooqm0sIqL698UxQCkbjqSZcShHIFzdI5BB3Iw/viewform
Here are some highlights you can expect.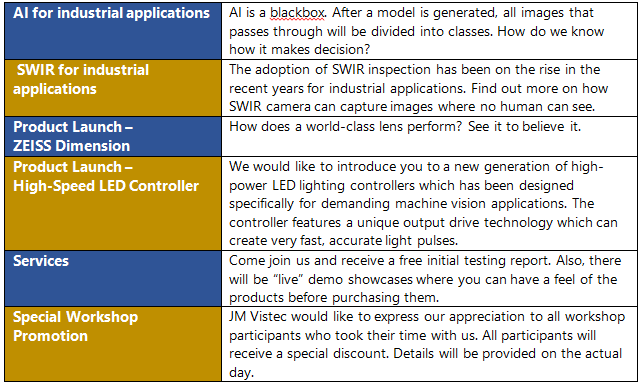 ---
For more information, kindly send in your enquiries to info@jm-vistec.com or call +65 6748 5517.