News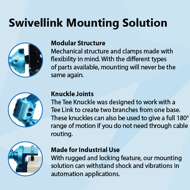 Schneider Kreuznach launching new lens!
Technology News 5 July, 2018
Schneider Kreuznach will be launching a new lens to their SWIRON series on 1st July 2018! SWIRON 2.8/50 The SWIRON high-performance lens with either C- or V-Mount is extremely robust and insensitive to rough ambient conditions, with the result that the lens retains its high optical imaging performance in industrial environments. The secure locking of […]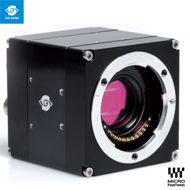 Smart Vision Lights product news!
Technology News 5 July, 2018
Smart Vision Lights product news! "Mini-Lini" Lenses Extend Lighting Distance The LM Series of lights from Smart Vision Lights now offers 16-degree (N16) and 25-degree (N25) lenses. These new narrow lenses extend the range of lights out from 1000 mm for standard lenses to 2000 mm. For more information, kindly send in your enquiries to […]